"

This group doesn't limit themselves to just one genre or sound" - BuzzMusic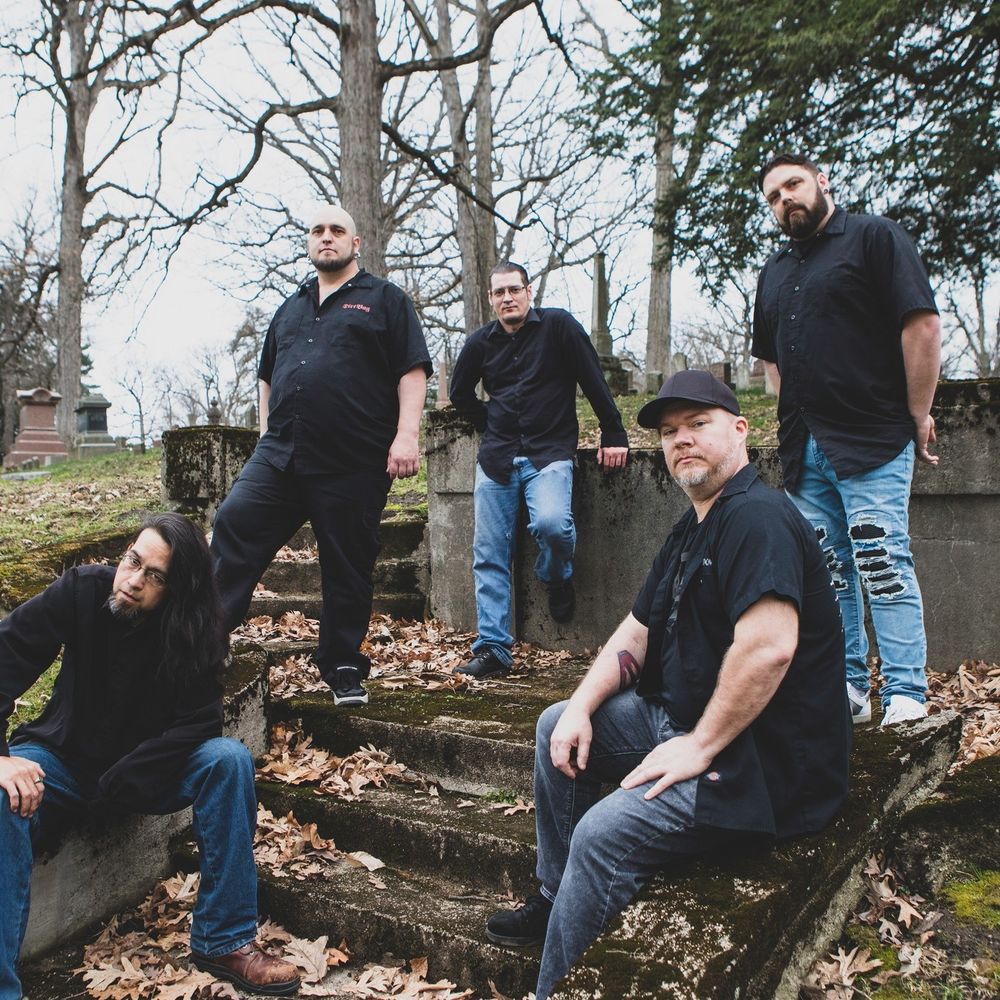 Controller
CONTRØLLER was conceived and created in the ever-shifting chaos of the Midwest music scene in the winter of 2011. Each member, a long standing musician with accolades of their own musical experience, was handpicked for this task. Built around a singular idea, that no one person should lead, but instead allow the music to tell them what comes next.
The season that followed found them recording a demo at Temple Recording Studios, the mix was raw, but the vision was clear, so they set off to play in front of an audience. Beginning on a hot summer day on Jun 14th 2012 at The Rock N' Ride Fest, CONTRØLLER took the stage for the first time. They would set their sights on playing enough shows, and selling enough merchandise, to be able to afford the cost of recording a full length album. Their endeavors would take them to venues as far as Indianapolis, IN. too, hosting "Day of Decay" a Halloween Festival in New Haven IN., with their friends in Moser Woods, before the end of the year.
In the Winter of 2013 they stepped into 1521 Studios for a weekend of recording. The "Undefined" LP was born under the watchful eye of Producer Austin Putt, as he helped CONTRØLLER shape what would become their future sound. With some local radio play from 98.9 The Bear with Turner, write ups in Whatzup and Fort Wayne Reader magazines as well as a lot of street level promotion, CONTRØLLER prepared for their first official CD release party. On Cinco de Mayo they, along with Thematic, Autovator, R.P.Wigs, and the Fort Wayne Bombshells, would set a record at Columbia Street West, hitting a building capacity of 1800 people and having to turn people away at the door. ​
The show cycle that followed found CONTRØLLER staying fairly close to home, focusing again mainly on selling enough merchandise to afford another record. By the end of the year they would return to 1521 Studios to record the "Redefined" EP. In March of 2014 they stepped onto Piere's stage for the first time, a small milestone for the members. After a string of successful shows, they would find themselves back in the studio again to record the "Ascending Degrees" LP.
With their eyes set on growing, CONTRØLLER hit the ground running in 2015. In addition to opening for Emperors and Elephants, with Avari in Battle Creek, MI at the Music Factory. CONTRØLLER also played Piere's once again on the Musical Warfare series and made it to the final round alongside their friends Hell Came Home. Returning once more to the studio they recorded the songs that would be included in an extended edition of their last LP "Ascending Degrees''. Once again CONTRØLLER hosted a Cinco de Mayo CD release party sponsored by Jose Cuervo, with Kerosec, and the Fort Wayne Bombshells, at Columbia Street West. This time it would also be a charity show for H.O.P.E. For Animals, but would again hit a building capacity of 1800 people before the night was through.
Through the rest of the year CONTRØLLER played shows all over Indiana, Ohio, and Michigan. Gaining some college radio airtime on 88.1 WBGU-FM in Bowling Green, OH after playing Howard's Club H and appearing on 103.9 The Bear in South Bend with Kris Kristy for an interview. They went on to play The Maidstone Theater in Ypsilanti, MI, and Cheers Pub in South Bend, IN. Making stops to play at home in between, and playing in Ohio once more before the year's end.
2016 began strong, continuing to reach for more growth. Playing at Duffy's in Syracuse, IN as part of the Jägermeister Concert Series, to playing the Penny Road Pub in Barrington Hills, IL. CONTRØLLER would also open for We Are Harlot w/ Fighting Atrophy at Early Birds in Fort Wayne, IN, and would ultimately end a very active touring year of the Midwest in New Baltimore, MI at the Diesel Lounge for Michigan Metal Fest 2.
In 2017 the band opted for some down time as they began working on the "Watch it Burn" LP with Nick Meade. It was around this time the original drummer decided to part ways with CONTRØLLER. During the down period, while looking for the proper person to fill the percussion position. The remaining members took to writing new material for what would eventually become their next EP.
CONTRØLLER returned to 1521 Studio's in late 2019 to record the "Elements of Humanity '' EP. Working again with Producer Austin Putt, and this time also with Forrester Savell with plans on a release in early 2020, but were delayed by the global pandemic. At the beginning of 2021, CONTRØLLER was featured on the Homegrown Spotlight on Alt 102.3. In addition to the Alt 102.3 feature, CONTRØLLER was also invited to record and shot videos for two acoustic reimaging's of their songs "Numb" and "Skyline" at Sweetwater Sound in late February 2021. In July 2021 CONTRØLLER signed a publishing deal with Curtain Call Records to release the "Elements of Humanity" EP in November 2021. Through all 2022, CONTRØLLER plans on writing and releasing more music as well as playing many shows and festivals throughout much of the USA 
​
CONTRØLLER is...
Stephen Sedik - Guitars
Kris Collier - Drums
Chad Arms – Bass
Jeffrey Saum - Keyboards/Vocals
Robert Pearson - Vocals
Press photos